AS A CURRENT OR FORMER U.S. SECRET SERVICE EMPLOYEE, YOU BELONG.
The USSSA focuses on keeping both current and former employees connected
to each other and to important opportunities.
Not only do we maintain a strong relationship with Secret Service headquarters, we also serve as a connection hub for current and former Secret Service personnel around the world.
Service to others is in our DNA. We are passionate about providing ongoing support to our members, whether they are current USSS employees, in the midst of their second career, or enjoying retirement.
Members and their families are eligible for educational scholarships through the USSSA Foundation. We also provide financial support to members, their families, survivors, and the greater law enforcement community in times of crisis.
We believe that once you join the Secret Service, you are part of a proud, life-long family. The U.S. Secret Service Association (USSSA) is a nonprofit organization focused on providing continuing assistance and connection for the dedicated men and women bound together by their collective support of the U.S. Secret Service mission.
USSSA Julie Cross Memorial Scholarship
Donation Match Challenge
A generous member has issued a challenge. Are you up for it?
Donate today to the Julie Cross Memorial Scholarship and up to $5,000 of your collective donations will be matched!
Julie Cross was appointed a United States Secret Service Special Agent in 1979 at the San Diego Field Office. Her next assignment was in the Los Angles Field Office in 1980, when three days in, she died in the line of duty during a confrontation with two armed assailants during a counterfeit surveillance. Julie was the first female Secret Service Special Agent to be killed in the line of duty.
Your donation today, with the $5,000 matching challenge, will ensure that USSSA can give a little extra support to women seeking a career in law enforcement or a related field for years to come.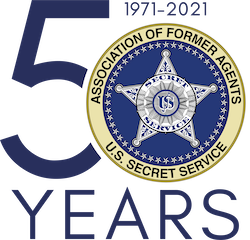 USSSA is an association rooted in our lifelong personal and professional commitment to our members who proudly represent the law enforcement community. We have heard from members, and as a Board actively seek opportunities to demonstrate our concern and support for local, state, and federal brothers and sisters in law enforcement. These opportunities come through advocacy, personal connection, and outreach, and financial support....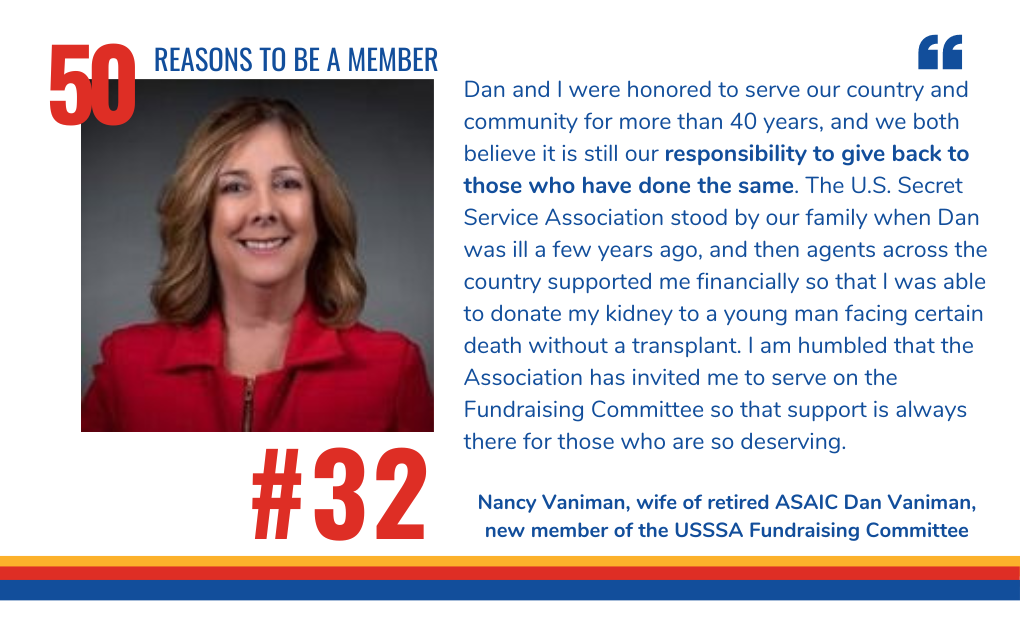 Recent News and Information From HQ
K-12 Bystander Reporting Toolkit
The U.S. Secret Service National Threat Assessment Center (NTAC), in partnership with the Cybersecurity and Infrastructure Security Agency (CISA), released the K-12 Bystander Reporting Toolkit. This new resource offers simple strategies and guidance to implement or enhance school safety reporting programs and foster a school environment in which students are more willing and able to report safety concerns. This toolkit represents the latest effort in the U.S. Secret Service and CISA's shared school safety mission, and provides schools with actionable, practical, and cost-efficient steps toward preventing acts of violence among our most important populations.
Analysis: Plots Against Schools
Standing Post Podcast-August
Since the founding of the United States Secret Service Association in 1971, USSSA has welcomed Secret Service employees from all generations into the organization.
The association is dedicated to supporting its members across the career spectrum and well after retirement.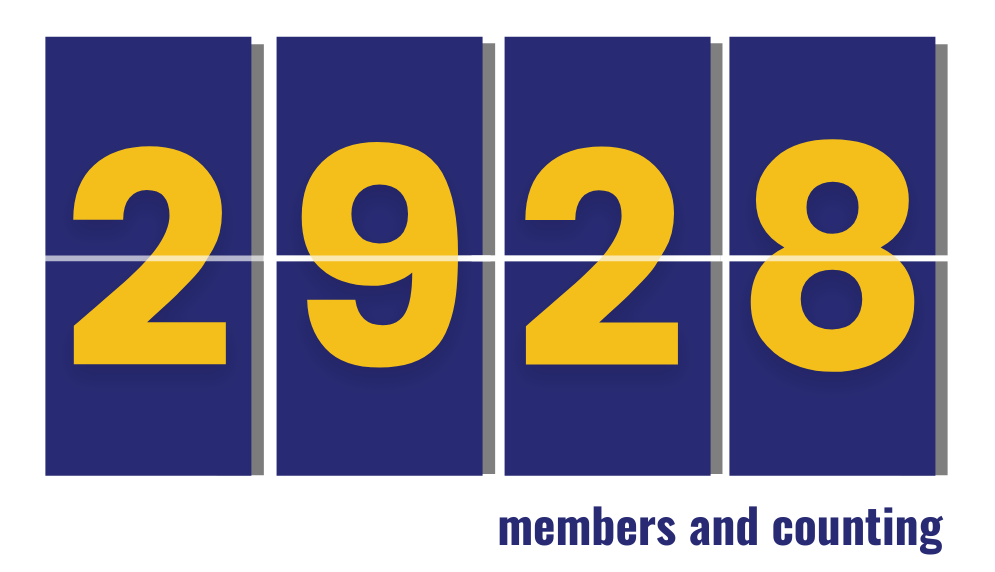 Help drive membership to new heights. Please spread the word about USSSA to all current and former USSS employees.
Fallen Officer Remembrance Committee
Please click the Officer's name to find out more about them.