AS A CURRENT OR FORMER U.S. SECRET SERVICE EMPLOYEE, YOU BELONG.
The USSSA focuses on keeping both current and former employees connected
to each other and to important opportunities.
Not only do we maintain a strong relationship with Secret Service headquarters, we also serve as a connection hub for current and former Secret Service personnel around the world.
Service to others is in our DNA. We are passionate about providing ongoing support to our members, whether they are current USSS employees, in the midst of their second career, or enjoying retirement.
Members and their families are eligible for educational scholarships through the USSSA Foundation. We also provide financial support to members, their families, survivors, and the greater law enforcement community in times of crisis.
We believe that once you join the Secret Service, you are part of a proud, life-long family. The U.S. Secret Service Association (USSSA) is a nonprofit organization focused on providing continuing assistance and connection for the dedicated men and women bound together by their collective support of the U.S. Secret Service mission.
USSSA Scholarships Now Open
The scholarship application period for the USSSA Foundation is now open for the 2023-2024 school year. Thanks to the generosity of our members, the USSSA Foundation has funded more than $1,000,000 in scholarships to eligible members and their families over the past 15 years.
In addition to the General Foundation Scholarship, the Julie Cross Memorial Scholarship, the Ron Shurer Memorial Scholarship, and the USSSA 9/11 Scholarship are all open. Eligibility requirements can be found in the Members Only / Member Benefits section of the website.
Please note: ALL scholarship applications MUST be submitted ONLINE and the deadline is April 7, 2023. Awardees will be notified by the end of May and checks will be mailed directly to the educational institutions in July.
By the end of the Civil War, nearly one-third of all currency in circulation was counterfeit. As a result, the country's financial stability was in jeopardy.
To address this concern, the Secret Service was established in 1865.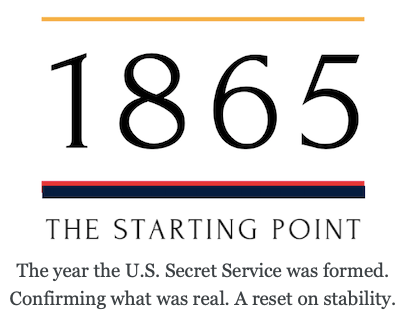 The 1865 Fundraiser for USSSA Scholarships
The starting point for great futures. Confirming what we value. A reset on stability.
To honor our history, give $18.65 to the USSSA Foundation Scholarship Fund.
Let our many small gifts uphold a big future. 1865: It's a number we can all get behind.
(And we're not going to dictate where you put the decimal point.)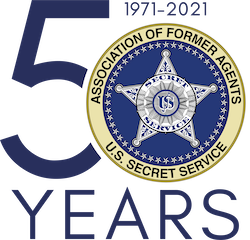 USSSA is an association rooted in our lifelong personal and professional commitment to our members who proudly represent the law enforcement community. We have heard from members, and as a Board actively seek opportunities to demonstrate our concern and support for local, state, and federal brothers and sisters in law enforcement. These opportunities come through advocacy, personal connection, and outreach, and financial support....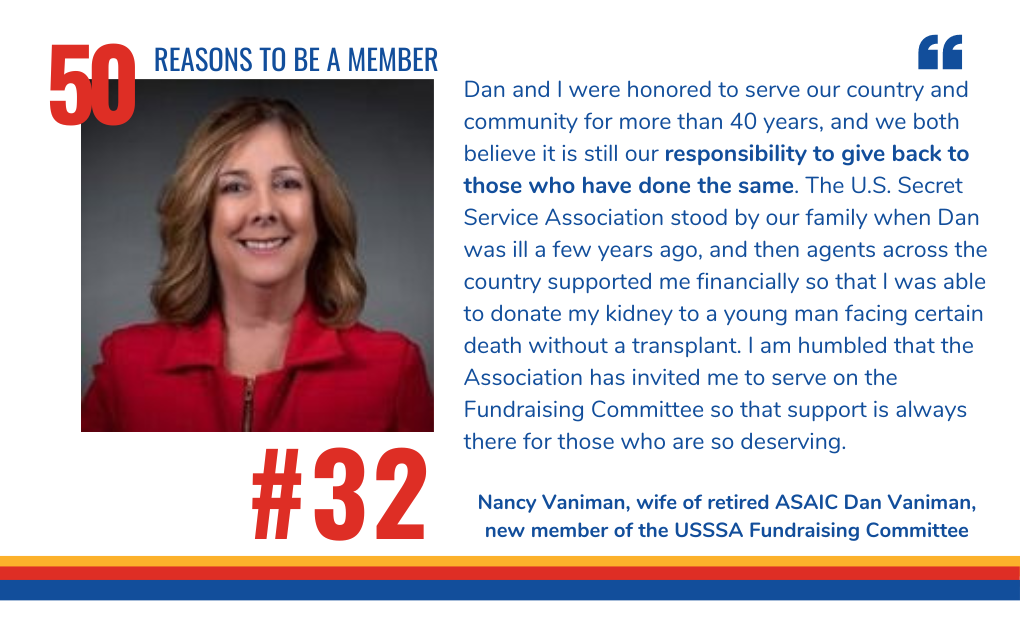 Recent News and Information From HQ
Dec. 15: 50 Years of Female Agents
This year the U.S. Secret Service is recognizing the 50th anniversary of  the appointment of the agency's first female special agents.
Former Executive Protective Service (modern-day Uniformed Division) Officers Laurie Anderson, Sue Ann Baker, Kathryn Clark, Holly Hufschmidt and Phyllis Shantz were sworn in during a ceremony at the Treasury Department on December 15, 1971.
At the time, it was noted that the agents would be involved in protective and investigative responsibilities and "be expected to do everything the men do and will receive equal pay." In addition to their prior police officer experience, the women were trained in hand-to-hand combat, marksmanship, first aid, human relations, communications  and search and seizure.
Their appointments were a significant achievement, and a far different outcome from a time when women seeking a career in federal law enforcement, including the Secret Service, were not hired. Until the first five were selected, female applicants were often thanked for their interest in joining the Service, but told "I beg to advise you that the work of  this Service does not call for the employment of female operatives" or "When a woman's services are required, it is usually only for a short period, and some female member of the family of one of the operatives is generally engaged for the emergency."
Although the women appointed 50 years ago had different career paths and tenures with the U.S. Secret Service, their prominence as commissioned federal law enforcement agents and their professionalism have significantly impacted the agency. It is because of their outstanding legacies that the Secret Service remains committed to hiring a diverse cadre of  talented women within its law enforcement ranks. When Special Agent Training Class 387 graduated in April of 2021, it marked the first instance in which women trainees outnumbered the men.
It is an honor and a privilege to acknowledge the 50th anniversary of the Secret Service's outstanding female trailblazers and recognize the tremendous impact they left on the scores of women who continue to follow in their footsteps, committed to excellence in their law enforcement careers.
Video Celebrating 50 Years
Standing Post Podcast for December
Since the founding of the United States Secret Service Association in 1971, USSSA has welcomed Secret Service employees from all generations into the organization.
The association is dedicated to supporting its members across the career spectrum and well after retirement.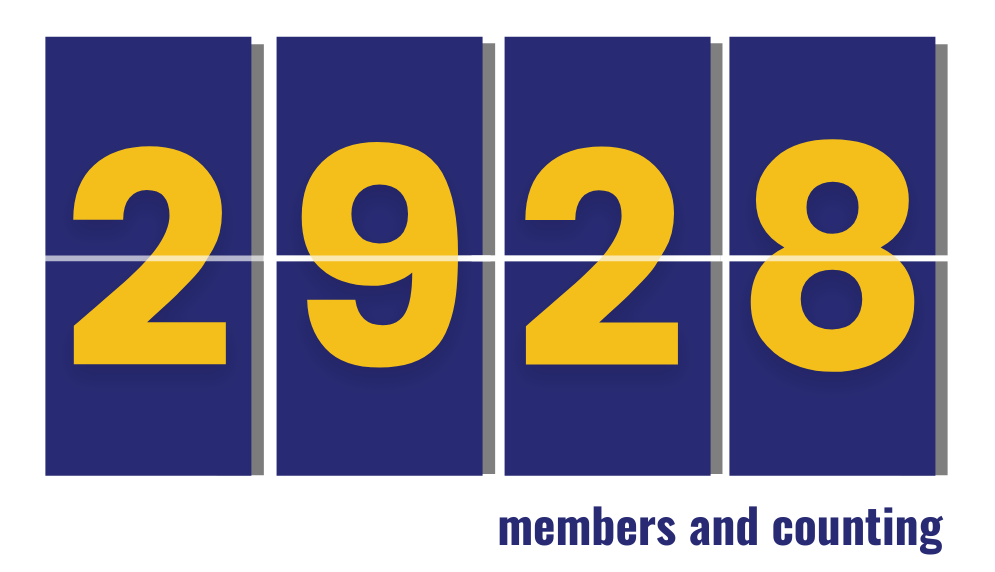 Help drive membership to new heights. Please spread the word about USSSA to all current and former USSS employees.
Fallen Officer Remembrance Committee
Please click the Officer's name to find out more about them.